FR0048 Fairey Battle AASF
History:
The 1933 Air Ministry Specification P37/32 sought a replacement for the biplane Hawker Hart then in service. It called for a single-engine monoplane carrying 1,000 pounds of bombs for 1,000 miles at 200 mph. Four companies submitted designs, two of which, Fairey and Armstrong Whitworth, were awarded contracts to develop prototypes. Fairey's chief designer, Belgian engineer Marcel Lobelle, was in charge of the project and he selected the Rolls-Royce PV12 engine then under development to power the prototype. The PV12 became the famous Merlin that would power the Battle, Hurricane, and Spitfire and go as well as many other types. Fairey's design was selected for production and named Battle.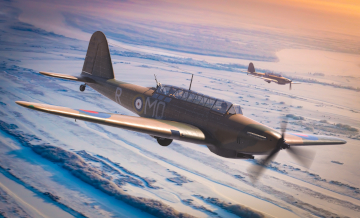 March 10, 1936 saw the prototype's maiden flight by company test pilot, Chris Staniland. The first production Battle flew on 14 April 1937. Battles were assembled by Fairey (1,164 between May 1937 and November 1940) and Austin Motors (1,032 between October 1938 and October 1940). The majority of Battles were produced as bombers. But some were produced as trainers (T) with dual controls in a second cockpit, requiring major modification of the fuselage, and as target tugs (TT). Battles were also converted for airborne gunnery training by having a gun turret installed in the fuselage.
The aircraft was widely used by the RAF, initially seeing action with the Advanced Air Striking Force (AASF) deployed in France in 1939. Battles were also flown by the air forces of Australia (367), Belgium (16), Canada (754), Eire (1), Greece (11), India (2), New Zealand (2), South Africa (179), Rhodesia (25), Turkey (30). Also, members of the Polish Air Contingent in the UK initially flew the Battle with Nos. 300, 301, 304, and 305 (Pol) Sqn, RAF.
The RAF received its first Battle in 1937. In total, more than 40 squadrons flew the type in service. When war was declared ten squadrons belonging to the AASF took up positions in Champagne. It seems that some of these aircraft mounted an additional rearwards-firing ventral machine gun. On May 10, 1940, the first bombing raids revealed the Battle's extreme vulnerability when 13 of 32 committed to action were shot down, and most of the survivors damaged to varying degrees. The next day, eight Battles bombing the Germans in Luxembourg were all shot down. On 15 May, the Battles switched to night bombing. In one week of fighting the AASF's bombers squadrons averaged 50% losses, and during the brief French campaign 137 Battle were lost.
Following the fall of France, and beginning on the night of 21-22 July 1940, the RAF commenced a night bombing campaign on the Channel ports and enemy airfields in order to hinder a possible landing in England. Battle-equipped Squadron Nos. 12, 142, 103 and 150 took part in these operations, and Nos. 300 and 301 (Pol) Sqn joined the operations from 14 August, until the last action of 15/16 Octo ber 1940.
Belgium bought 16 Battles built at the Fairey factory in Heaton Chapel, UK (not at the Fairey factory in Gosselies, Belgium). These aircraft differed slightly from the British Battles with a longer radiator under the engine, three-piece main undercarriage doors, early-style 'kidney' exhausts, and an FN machine gun in place of the RAF's Vickers . Their camouflage differed the British pattern with aluminium undersides and a wavy separation between upper and lower colours on the wings. They were allocated to Escadrilles 5 and 7 of III Group and coded T58 to T73. During the German attack of May 10, 1940 only eleven Battles were available. Their most important action took place the next day when three flights of three Battles each, attacked the bridges of the Albert Canal (Veldwezelt, T73, T60, T58, Vroenhoeven T70, T64, T61, Briegden T62, T68, T71). Only T73, T64, and T71 returned to base, the others were all shot down. The few Belgian Battles still in fighting condition were destroyed by their units at the time of Belgium's surrender.
Poland was interested in the Battle before the war, and placed an order for 100 aircraft in July 1939. It seems that 25 Battles were shipped in September 1939 but could not be delivered. These aircraft were subsequently supplied to Turkey. However, as mentioned earlier, several Polish Squadrons in the UK flew Battles either as a bomber (300, 301) or as a trainer (302, 303, 308, 317). No. 300 (Mazovia) Sqn converted from Battles to Vickers Wellingtons in November 1940.
Australia received its Battles from 1940 to 1943 and used them for some pilot training, but mainly in Bombing and Gunnery Schools. Australian Battles retained their RAF serial numbers. Battles delivered to Australia: 249 bombers, 11 T et 107 TT. N°1 BGS was set up in August 1940 and moved to Evans Head in New South Wales, November 1943.
South Africa obtained 179 Battles (123 bombers, 51 target tugs and 5 trainers). No. 11 (SAAF) Sqn used its Battles in the East African campaign against the Italians from May 18, 1940 to August 19, 1941. A total of 27 aircraft were assigned to the squadron.
Greece received 11 Battles numbered P6604 to P6615 (P6614 was not delivered), between February and April 1940. These aircraft were coded B271 to B282 and allocated to 33 MIRA. After the Italian attack of October 28, 1940, Kouklaina-based Battles carried out attacks against the enemy forces when several were lost (B272, B276, B274). The German attack, commencing on April 6, 1941, destroyed the surviving Battles where they had regrouped at Tanagra airfield in Boeotia. The Greek Battles were equipped with Browning machine guns.
From 1939 onwards, Canada would operate a total of 740 Battles, 632 being bombers. Most of the Canadian Battles were assigned local Serials, and were used for training in the Bombing and Gunnery Schools. These aircraft were often painted in a very spectacular pattern, the underside being yellow and the top remaining camouflaged but with large yellow areas superimposed and clearly visible.
Rhodesia received 25 Battles and used them for training.
Before the Second World War, Turkey was also interested in the Battle and placed an initial order for four aircraft which were prepared and painted with Turkish markings. The international situation deteriorated and the British government retained the aircraft. However, the Battles originally destined for Poland became available after the fall of that country and were allocated to a new Turkish order, delivered by the end of January 1940. About 29 Battles were allocated to units, with one or two kept in reserve. The Turkish Battles were painted in the standard British scheme of black undersides and dark green/dark earth disruptive pattern camouflaged upper surfaces, laid out as A or B mirror image patterns that alternated with odd and even ending serial numbers. Turkish national insignia were applied to the wings, a flag on the rudder, and code numbers painted in white under the wings (example: 2829) and just the last two digits of this number in black on the fuselage (1 to 11 and 27 to 45). In January 1943, there were 25 Battles still in Turkish service.
British, Belgian, Polish, Greek and South African (in East Africa) Battles were used in combat during WWII.
Specifications (bomber): single-engine, three-seater bomber (two-seater for the Belgians), Merlin I, II, or III engine, delivering 880 HP at take-off. Maximum speed 394 km/h at 6,000 m, ceiling 7,620 m, wingspan 16.46 m, length 12.9 m. Offensive armament: four 250 Lb bombs internally under wing, two 250 Lb bombs externally. Defensive armament: one 7.62 cm machine gun in the right wing, one 7.62 cm Vickers machine gun in the rear cockpit.
FR0048 Fairey Battle AASF
AASF                      MQoR    226 Sqn, Rheims France 1940 
Australia                 OO         K7600     Air Gunnery School, Victoria, January 1942 to January 1944
South Africa            924-M   11 Sqn, Gunbar-Dug, Ethiopia, April 1941 
Decals (may evolve):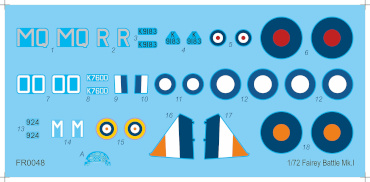 Overview of Sprues (fuselage, small parts, wings)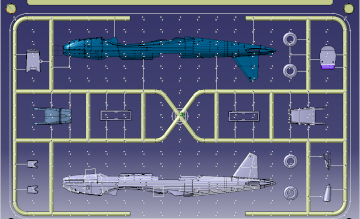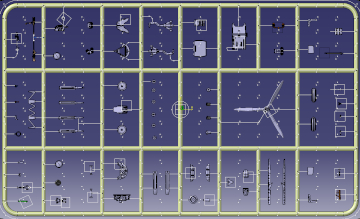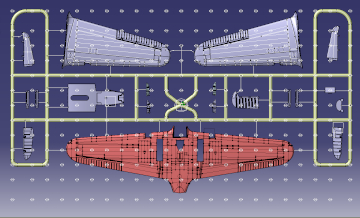 3D views of two rear firing MG (3 different MGs will be supplied), Browning and FN38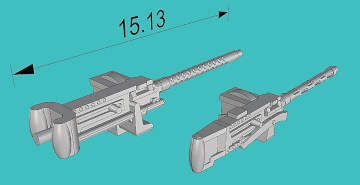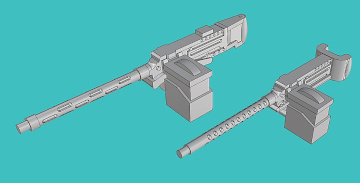 New 3D views (2, after some modifications: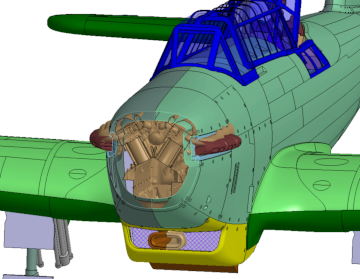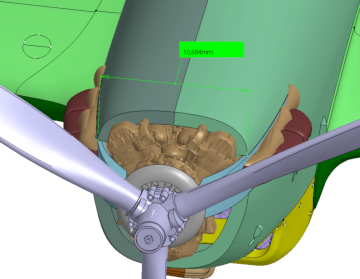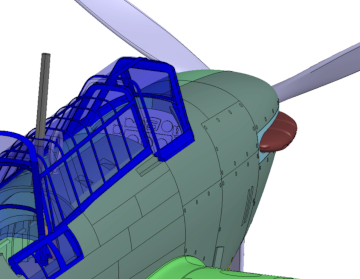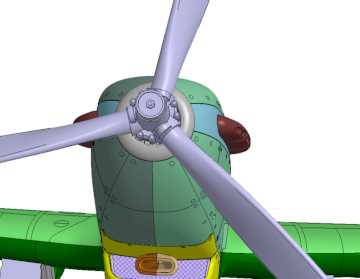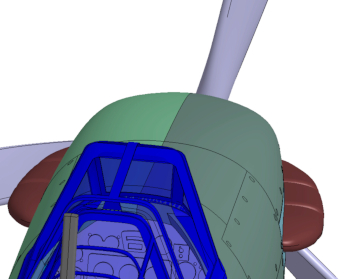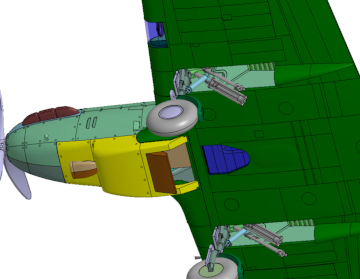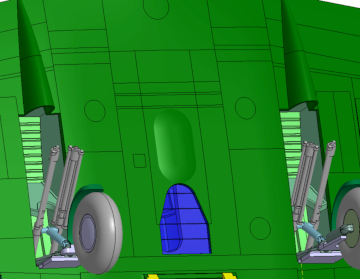 3D Views :